Wake N Bake Music
"The Silent Bob Of Rap"


Wake N Bake is a hip hop recording artist signed to Sovereign Nation Entertainment and he can be described as one of the few remaining DGAF rappers in the music scene. With braggadocios lyrics, and the ability to back it up on the mic, he is steadily carving a name for himself and his team in the underground. From devastating one liners, to 8 bars worth of multi-syllable tongue twisters, he is putting out music that is truly refreshing in a game filled with syrup and mumble rappers.
There is no topic off limits to Wake N Bake when he decides on a song concept, and no lyric too offensive to deliver once written on the page. Longtime fans will be able to notice the growth of this artist talents over the years, with each album getting progressively more polished. If you are looking for a rapper that will not disappoint, and keeps delivering music that is head and shoulders above competition, look no further. Don't be fooled by the name, there is a lot more than stoner music coming out of the lab when Wake N Bake emerges.
After years of live performances with long time partner-in-rhyme Loony Jacobs, Wake N Bake has been compared to Silent Bob no less than 138 times. Finally accepting his role in 2017, he now raps wearing Silent Bob's trench coat, a Bluntman Hat, and a hockey inspired mask and has embraced his role as the Fan-Dubbed "Silent Bob of Rap".
If you are interested in featuring Wake N Bake on a track, or booking a show, contact WakeNBakeBooking@Gmail.com
Musical Influences include Eminem, Potluck, Prozak, Twiztid, KMK, ICP, Vinnie Paz, Tech N9ne, Machine Gun Kelly, and Lil Wyte.

Signed to Sovereign Nation Entertainment
Skill Set: Rapper, Producer, Audio Engineer, Graphic Designer.

I Have Opened For
Machine Gun Kelly (Lace Up 2013)
Project Pat (Cheese and Dope Tour)
Snug Brim (Arrogant Tour & Final Round Tour)
Kutt Kalhoun (On My Own Tour)
Liquid Assassin, Devine Dev & Mister KA (42 Records) (Inception MN Mini-Tour, Final Round Tour)
Killa Capone & Mr. Westside (Rain Records) (Addictions & Temptations Tour)
Meiday, Jaemyth & Xcluzive (Major Flow Ent) (Final Round Tour, Addictions & Temptations Tour)
Absent (Clover G Records) (Final Round Tour)
Cyco Mico (The Take-Over, Local Shows)
Hostile Six (Back to Class Bash)

Founding Member of Dead Broke Ent. , the rap duo comprised of Wake N Bake & Loony Jacobs.

Social Media:
Facebook:



http://www.facebook.com/WakeNBakeMusic




YouTube: http://www.youtube.com/WakeNBakeMusic
Twitter: http://www.twitter.com/WakeNBake507
Instagram: http://www.instagram.com/WakeNBakeMusic

Listen To Music:
Bandcamp: http://WakeNBakeMusic.Bandcamp.Com
ReverbNation: http://www.ReverbNation.com/WakeNBakeMusic
Powered by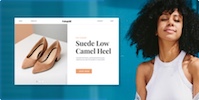 Create your own unique website with customizable templates.